September 28, 2000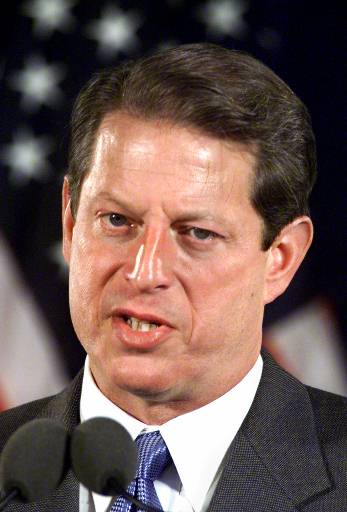 Gore said "proserity itself will be on the ballot" on election day. He was not exaggerating......
Nice manners your son has Mr. Gonzales!!
Apparently, since Daddy uses excessive "discipline" at work, he uses none at home.
A Trip Down Memory Lane!
03/10/1999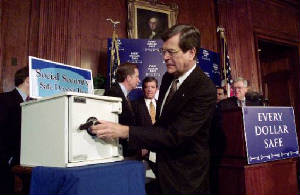 The GOP announces a plan to lock away all of the Social Security Trust Fund surplus for seniors.
04-03-1999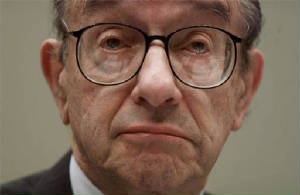 Greenspan expressed concerns about Clintons proposal to invest a big portion of the SS Trust Fund
10/12/1999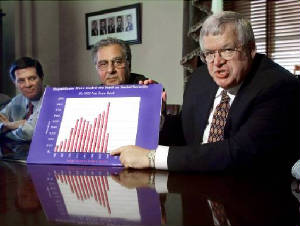 Dennis Hastert R-Ill., holds poster which reads "Republicans Have Ended the Raid on Social Security"
10/28/1999
Wow, their propaganda has really improved since then!
02/28/2001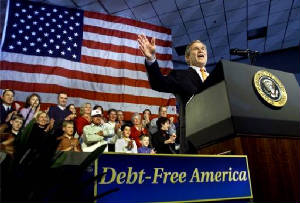 What the hell does that sign say!?
03/15/2000 Rep. Gil Gutknecht R-Minn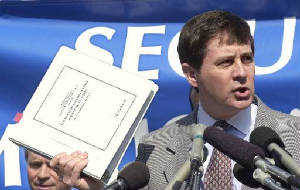 GOP: Surplus proposal=1/3 to secure Soc. Sec. and Medicare, 1/3 to pay down debt and 1/3 back to t
Despite the fact that we now know how absurd they were, since the GOP had some pretty persuasive charts and graphs, the opposition just had to respond as bluntly as possible. I think they did well.
Sen. Steve Cohen D-Memphis
Cohen said the toilet paper represented the peoples feelings about the majoritys budget plans.
TaxWatch Prez Dominic Calabro-With stuffed turkey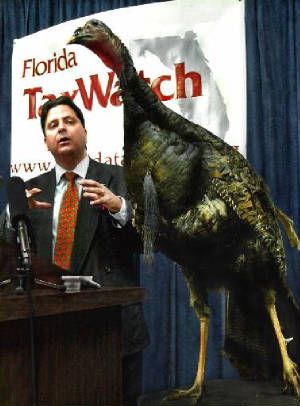 to symbolize the record number of special interest projects, or "budget turkeys" the House passed
But Ben Cohen was the hands-down winner.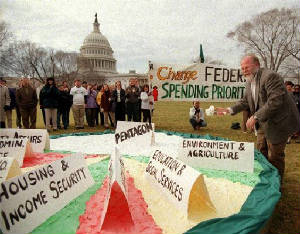 He brought an 11-foot pie to discuss spending priorities with the public.
04/09/2001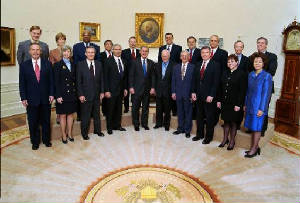 America.....We Are Going To Destroy You!
- *